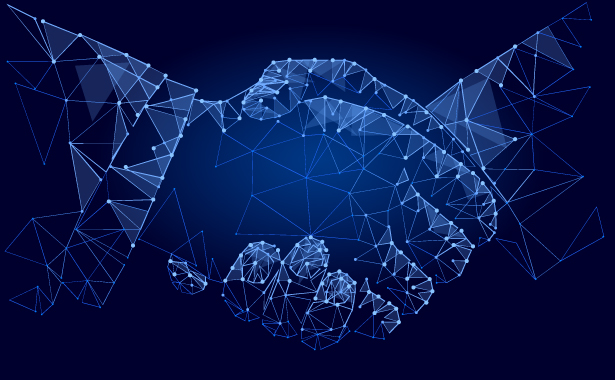 More Ways to Earn ACHE Credits
ACHE welcomes partnerships with other qualified healthcare organizations to award ACHE Qualified Education credits. Program offerings should be directly applicable to a healthcare management practice.
apply here
Joint Accreditation
As of Jan. 1, 2020, in addition to offering continuing medical education (CME) for physicians, ACHE now offers contact hours for continuing nursing education, continuing pharmacy education credit and physician assistant education. All national in-person events, online seminars and live webinars are approved for Joint Accreditation.
In support of improving patient care, the American College of Healthcare Executives is jointly accredited by the Accreditation Council for Continuing Medical Education (ACCME), the Accreditation Council for Pharmacy Education (ACPE), and the American Nurses Credentialing Center (ANCC), and the American Academy of PAs (AAPA) to provide continuing education for the healthcare team.
If you have attended an ACHE program and would like to claim interprofessional continuing education credit please complete a form by clicking here.
ACHE Face-to-Face Education Credit
Earn credit for any in-person continuing education program, whether sponsored by an ACHE chapter or another national organization. Additionally, you can bring ACHE Faculty to your organization to provide in-person workshops or keynote addresses for Face-to-Face Education credit through our
Choice
programs.
ACHE Qualified Education Credit
Qualified Education credits are awarded for learning events sponsored by ACHE and other qualified organizations. Options for earning credits include e-learning webinars and seminars, self-study courses, and other distance education or in-person programs.
NAB Credit
Among the face-to-face ACHE educational seminars approved for credit from the National Association of Long Term Care Administrator Boards (NAB) are select two-day Cluster and Congress on Healthcare Leadership seminars. The number of clock hours is based on the sponsor agreement. Get a list of NAB-approved ACHE programs here.
NASBA Credit
National Association of State Boards of Accountancy (NASBA) cooperates with the ACHE Foundation to award continuing professional education (CPE) credits for approved two-day seminars. Every one hour of ACHE Face-to-Face Education Credits earns 1.2 hours of CPE credit. Note individual state boards of accountancy have final authority on accepting individual programs for CPE credit. Get a list of NASBA-approved seminars here.
Face-to-Face Education with ACHE
Advance in your healthcare career in the company of other successful leaders with ACHE's in-person seminars, special programs, and on-location events.