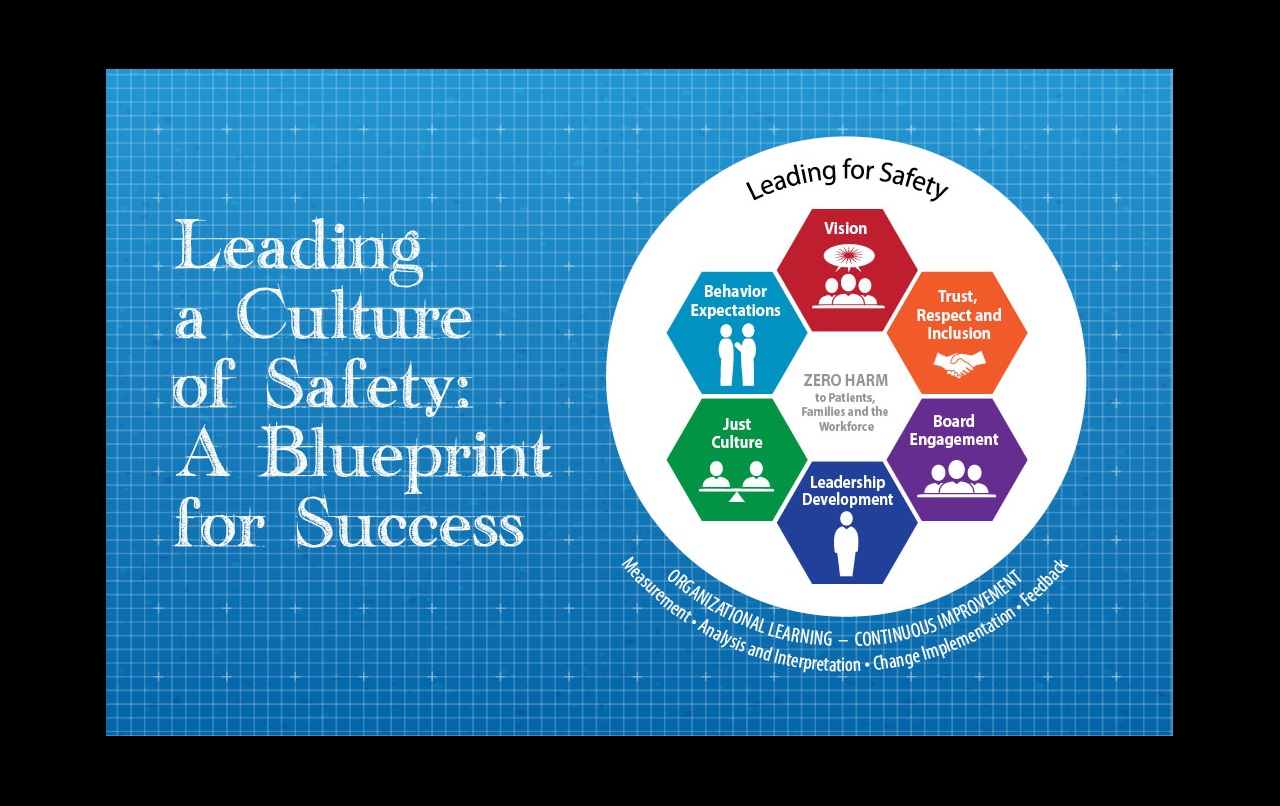 In the March/April 2019 issue of Healthcare Executive, the cover story opens with "Changing a culture can be one of the most challenging undertakings for any organization—especially those in the complex, high-stakes world of healthcare." The article introduces a valuable resource, Leading a Culture of Safety: A Blueprint for Success, and provides an overview of the in-depth research and tools the blueprint uses to guide healthcare organizations from implementation to achieving extraordinary results toward their goal of zero-harm in healthcare.
The blueprint, which is part of ACHE's Leading for Safety initiative, offers an accompanying self-assessment to help guide healthcare leaders in identifying organizational strengths and opportunities for improvement in safety practices. Some leaders are taking this a step further by tailoring a safety program specifically to their needs and providing their leadership team with a 1-, 2- or 3-day, in-depth and culturally personal, educational experience on site.
Tailoring topics, like quality and safety, to the education needs of an organization is part of Choice, a new service provided by the ACHE. Choice tailors professional development programs, seminars and assessments to meet an organization's learning needs or close competency gaps. Program specialists help assess needs, build a program scope and provide resources to promote the event. Choice programs can include:
Expert faculty
Customized formats (seminars, workshops, assessments or even a keynote speaker)
Education credits (ACHE Face-to-Face Education credits and Continuing Medical Education credits)
Culture change is one of the most challenging undertakings for healthcare organizations, and Choice offers one more option to achieve change and increase safety for the communities we serve.
Leading for Safety Resources