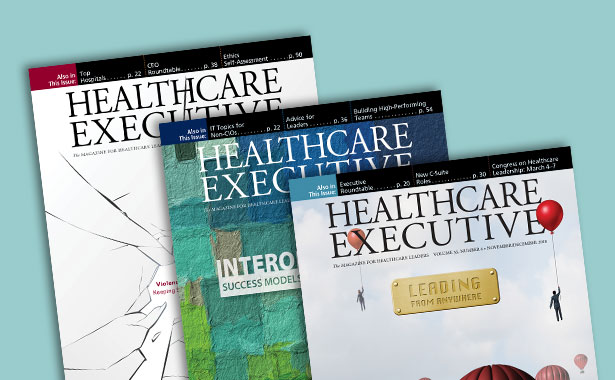 Membership Has Its Privileges
Stay current on emerging trends and issues in healthcare management with ACHE's Healthcare Executive magazine. This Members-Only magazine is published bi-monthly and available in digital and hard copy formats. Take advantage of this opportunity for continuous learning with the #1 Healthcare Magazine.
healthcare executive magazine
Research Studies, Surveys, and White Papers
Discover and act on insights revealed by the healthcare research ACHE conducts year-round to help leaders innovate and implement continuous improvements.