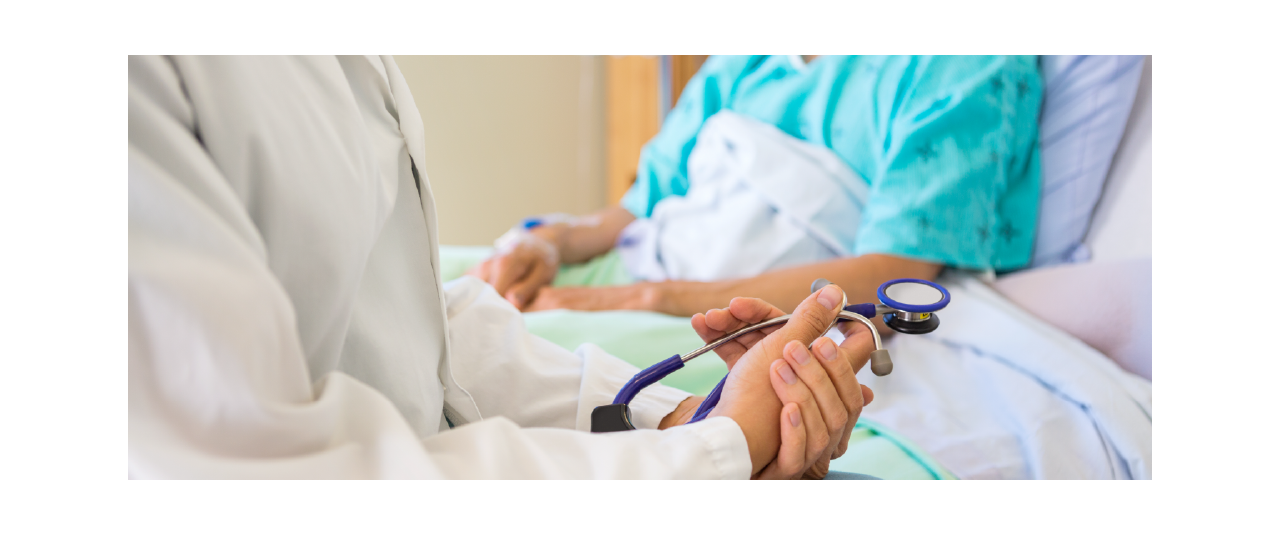 At 4 a.m., a nurse walked into the surgical waiting area and told me my dad had died on the operating table during heart surgery. I asked her the cause of death and she replied, matter-of-factly, "Your father bled out. He just couldn't seem to hold the sutures." I asked if the blood thinner he was given the night before had any impact on that. She responded, "Blood thinner? What blood thinner?"
According to a 2016 study by Johns Hopkins Medicine, medical errors are the third leading cause of death in the United States—behind cancer and heart disease—causing more than 250,000 annually. Moreover, the Centers for Disease Control and Prevention reports one in 25 patients will contract at least one hospital-acquired infection during their stay.
A key step to becoming a next-tier high-reliability organization is not just improving safety protocols but also creating an entire culture of safety. Healthcare organizations must be hardwired to deliver consistently excellent patient experiences, with safety at the uncompromising top of their operational priorities.
Becoming a Next-Tier HRO
Safety precautions and procedures usually take place behind the scenes and are invisible to customers and patients. Most organizations focus on creating better safety checklists, conducting safety huddles and standardizing clinical protocols—as they should. However, these measures alone aren't enough to become a next-tier HRO. Organizations must also include patients and their families as key members of the care team.
One way organizations can achieve this is by narrating the care process out loud, which is the heart of a simple yet powerfully effective tool my team and I call "Caring Out Loud." Caring Out Loud calls for care team members from both clinical and nonclinical areas to verbally explain to patients and their families what team members are doing and why it's important.
For instance, it is common knowledge that the most effective way to prevent the spread of germs in a clinical setting is through consistent and effective hand washing. Yet, the CDC estimates that providers wash their hands less than half of the time it's required, despite it being a standard operating procedure in clinical settings.
By hardwiring a technique such as Caring Out Loud into the workflow, caregivers and patients alike can ensure SOPs are performed. Rather than just following the checklist, caregivers would say to the patient, "Your health and safety are the most important things here, so before I begin, I'll need to wash my hands." Caregivers can remind patients they have the authority to stop anyone who comes into the room and ask them to wash their hands.
Elevating the Human Side of Healthcare
An organization that achieves zero variation and high productivity but is lacking on the human side of healthcare is like a two-legged stool. We also must consider the potential for patients to endure emotional harm. A next-tier HRO will strive to decrease failures and catastrophic outcomes and will seek to build patient connections and trust as well.
Organizations must build better connections with their patients to improve the "thickness of the ice." Even though this approach can change an organization's culture, it requires just a few tweaks to carry out. Little gestures such as sitting with patients, making eye contact, listening, speaking in a language they understand and explaining processes can have a big impact.
Safety Alone Doesn't Translate to Satisfaction and Loyalty
Patient loyalty and satisfaction aren't driven exclusively by an organization's safety record. Patients expect high levels of clinical expertise, and they assume that safety is embedded in every aspect of their experience. But patients can't fairly evaluate an organization based on safety unless they're made aware of what is being done to keep them safe. When it comes to safety, we need to practice a very basic Lean principle: Make the invisible visible and the implicit explicit.
Being a zero harm organization is not going to earn any more loyalty. It only keeps an organization in practice and out of malpractice court. What defines a next-tier HRO lies on the human side of healthcare and requires clear communication, along with a culture of kindness, courtesy and compassion. Using techniques like Caring Out Loud, organizations can elevate the human side of healthcare, help patients become advocates for their own safety and aim to be a next-tier HRO.
Had my father's hospital embodied these traits, perhaps he would have lived to meet his three grandchildren.
---
Jake Poore is president/chief experience officer, Integrated Loyalty Systems, Orlando, Fla., and an ACHE Member.
This blog post is excerpted from the article of the same name originally published in the July/August 2018 issue of Healthcare Executive. ACHE members: sign in to read the full article. Not a member? Join today.