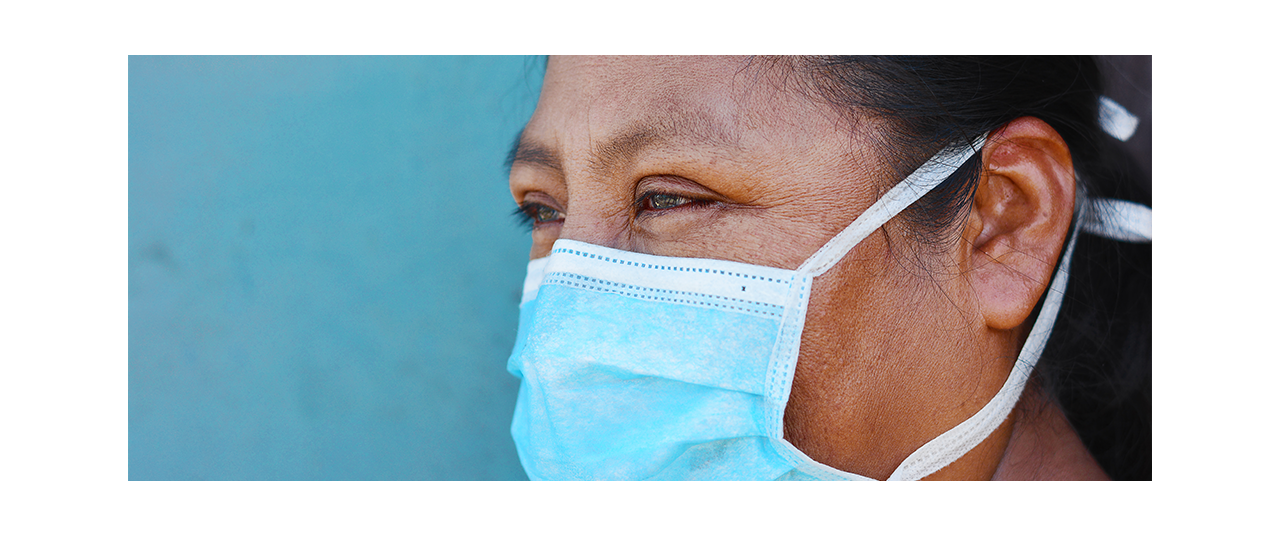 For populations experiencing the preexisting conditions of poverty and all its related social inequalities, the COVID-19 pandemic further complicates the delivery of healthcare. Lynette Bonar, RN, FACHE, deals with these complications daily as the CEO of Tuba City Regional Health Care Corporation, which serves the Navajo, Hopi and San Juan Southern Paiute tribes throughout 6,000 square miles in remote parts of northeastern Arizona.
While the virus itself has been manageable, the health system, like many others, has suffered a decrease in outpatient revenue, to nearly half of what it had been before the pandemic. This decrease forced the board to make difficult decisions, like pausing 401(k) matches, to adapt their financial models to sustain their mission for the rest of the fiscal year and into the future.
In addition to making these tough organization changes, Lynette cites collaboration as a key element of steering these remote communities through the COVID-19 pandemic. For example, TCRHCC's tertiary care centers are developing permanent care coordination teams with Northern Arizona Healthcare in Flagstaff. This new collaboration will help the teams serve patients with complex illnesses, like COVID-19, in culturally sensitive ways.
Assistance from many entities—tribal, local and the federal government—and private individual donations have helped TCRHCC meet their communities' critical care needs through the pandemic. Collaborations with other organizations and groups have also been crucial. These collaborators include clinical teams from Johns Hopkins University & Medicine, the University of California San Francisco and the U.S. Department of Veterans Affairs. Tribal partners as far away as the Alaska Native Medical Center in Anchorage have joined as well. These ties are vital because TCRHCC is not part of a larger health system, so they are not able to draw on staff and resources from affiliated hospitals.
Throughout the course of this pandemic, Lynette says that TCRHCC's clinicians, nurses and support staff have been nothing short of heroic. Midlevel nursing staff, nurse practitioners and certified registered nurse anesthetists have all pitched in and taken assignments in the COVID-19 respiratory care unit and COVID-19 intensive care unit that was added to their 73-bed hospital. The CRNAs handle all the intubations and, unfortunately, there have been many. Internal medicine physicians from their primary care and specialty clinics have taken assignments with their hospitalists while continuing to handle inpatient services.
Like other health systems, TCRHCC has moved many services as quickly as possible to telephonic and video health visits. They've also continued to extend the capabilities of their EHR system. All of these changes and adaptations have come together expediently and thoughtfully. They are aimed at the same goal: to provide care to the TCRHCC community and keep staff safe.
---
Editor's Note: This excerpt is from the Frontiers of Health Services Management article, "Views from the Front: Inner-City and Rural Pandemic Perspectives," by Tim Egan, president/CEO, Roseland Community Hospital, Chicago; and Lynette Bonar, RN, FACHE, CEO, Tuba City (Ariz.) Regional Health Care Corporation. The content has been edited down for length. Read the full article here.