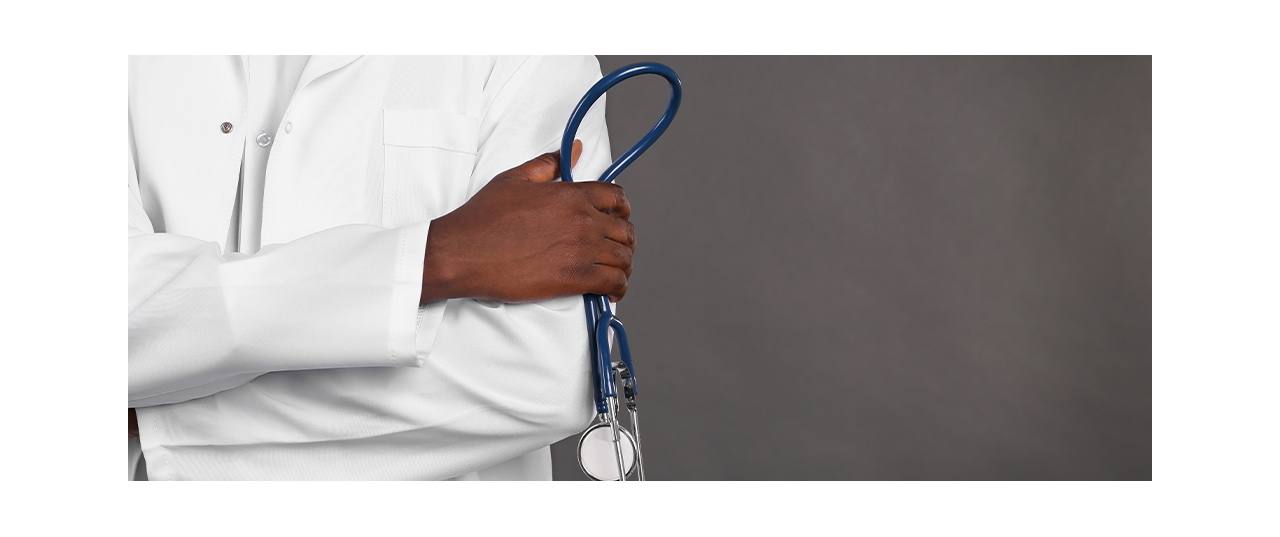 The past several months have underscored our connections and somewhat painfully tested who we are as a country, as we fight a once-in-a-lifetime pandemic while grappling with the systemic racism in America. These times have also made us ask ourselves, "How can we be better?"
As a Black woman and executive, I have spent this time reflecting on my 20 years working in healthcare and the health experience for Black communities. The lack of trust between Black communities and health professionals is deeply rooted and profound. But I, alongside my colleagues, have a responsibility to build trust and eliminate conscious and unconscious biases in medicine.
The COVID-19 virus and the death of George Floyd and countless other Black men and women have weighed particularly heavy on my heart. Yet, amid turmoil, we have seen glimmers of hope: healthcare workers going above and beyond to care for COVID-19 patients, patients and community members uplifting clinicians in turn and people coming together to demand social change. To enact change, we must first identify and understand the problem.
In this case, the scale of the problem is immense: there are communities of color that never had or have lost the trust of the health system. From 1932 to 1972, during the "Tuskegee Study of Untreated Syphilis in the Negro Male," researchers misled participants and instructed physicians to only provide participants with placebos, denying them the appropriate treatment so they could track the full progression of the disease. Some men died, others experienced vision loss and further health complications.
Today, our society—including health systems, government systems and businesses—are plagued by biases about Black people. There are unscientific beliefs that Black people can tolerate more pain or are more aggressive. These modern-day misperceptions and their historical roots work together to continually erode trust and damage the critical communication links that support strong community health.
Most recently, I've heard some Black acquaintances, friends and family members express their reluctance to receive a COVID-19 test out of fear and distrust. Recent survey data has confirmed that, nationwide, Black people are less likely to receive a coronavirus vaccine than other racial and ethnic groups. This mistrust has a ripple effect, and in the time of COVID-19, the consequence could be devastating.
As my colleague Jenice Baker, MD, FACEP, wrote in May, data from Johns Hopkins shows that Black people are three times more likely to contract COVID-19 and six times more likely to die from COVID-19 than other racial groups. While Black people often have higher rates of obesity, lung disease, hypertension and other comorbidities, this does not solely account for the disparity. It is a more complicated picture of past and present-day racism as well as social and economic factors that account for the increased morbidity.
As a vice president of operations for a national medical group, I know I have a role to play in improving outcomes for the Black community. My colleagues and I are on a mission to strengthen the bond between the Black and medical communities. Achieving diversity, equity and inclusion takes more than just having representation, though that is a crucial element; it is also about how we listen to and care for the more than 35 million patients who rely on us each year and how we work with communities to improve health literacy and quality of life.
Emergency departments, intensive care units, surgical teams—all these different groups come together time and time again to create successful patient experiences. It is my responsibility to help ensure these interactions are positive and not plagued by unconscious biases, and I've learned trust and evidence-based information are the keys to success.
When a patient doesn't trust a medical professional, or vice-versa, it creates gaps in information and decreases the effectiveness of the treatment. A 2018 Commonwealth Fund report found that to reduce racial disparities in the industry, "healthcare professionals must explicitly acknowledge that race and racism factor into healthcare."
Ibram X. Kendi, PhD, the author of How to Be an Antiracist, who was also diagnosed with metastatic colon cancer, said on a recent episode of the "Today, Explained" podcast, "To be anti-racist is to admit when we're being racist." Kendi draws on his diagnosis, one that comes with a 12% chance of survival, to remind all of us that we can make a change, despite the odds.
I work with physicians and advanced practice providers on solving the toughest challenges in healthcare, and no problem is more persistent and pernicious than the inequities upheld by racism in our society. It starts with acknowledging we need to do more and enhancing our plans to provide high-quality medical care to every community. We all have a role to play in creating a more diverse, equitable and inclusive health system.
Note: For more on this topic, watch the free recording of the ACHE webinar, "Leading for Safety: The Dynamic between Trust and Safety for African American Patients."
---
Kris Y. Sanders, FACHE, is an executive champion of diversity, equity and inclusion (DEI), and an experienced healthcare executive. Currently, she is one of three executive sponsors of DEI at Envision Healthcare and oversees the operational direction for various service lines, including emergency medicine, hospital medicine and critical care, as Vice President of Operations at Envision Healthcare.