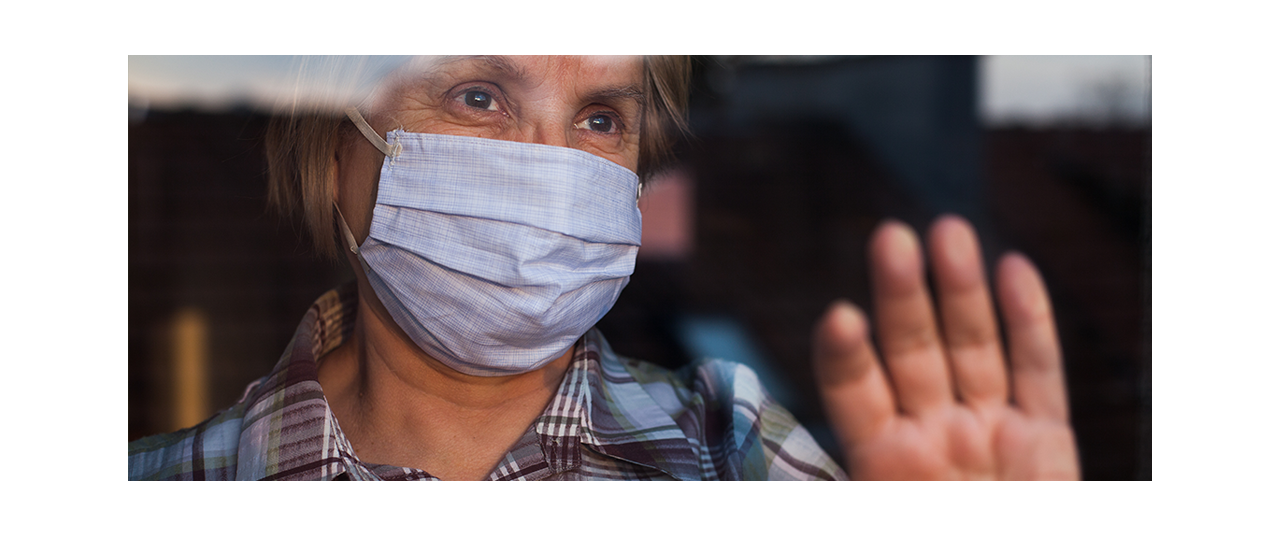 As the CEO of Genevieve, a geriatric medical practice in Minnesota, the COVID-19 global pandemic was not something to which I could slowly adjust. COVID-19 hit the geriatric community hard and fast. Genevive's specialty is in providing medical care and care management for frail older adults in nursing homes and assisted living facilities. With an average patient age over 80 years old, we care for what my predecessor called "the old old."
On March 17, I began a journal about my thoughts and experiences with leading during a global pandemic. Here are the first sentences of my first entry:
"Yesterday was one of the top five worst days of my career. I feel the weight of 175 employees and 7,500 patients every waking moment—I toss and turn all night or wake up soaked in sweat. The information out of Wuhan shows the mortality rate of the over 80 population at over 18%. I am in constant awe of my coworkers who put their own lives on the line to care for others. I have been known to say, 'I care for people who care for people.' The last few days I've really understood the weight of those thoughts more than ever before."
Early on, I added a third monitor to my desk, and kept the Johns Hopkins COVID stats up on that third monitor all day, every day. These were the numbers at the end of the day on March 17:
| | | | |
| --- | --- | --- | --- |
| Global: | Confirmed: 197,830 | Deaths: 7,944 | Total Recovered: 81,932 |
| United States: | Confirmed: 6,362 | Deaths: 108 | Total Recovered: 17 |
| Minnesota: | Confirmed: 60 | Deaths: 0 | Total Recovered: 0 |
Four months later, the stats tell a staggering story. Our practice alone has seen over 500 cases of COVID-19 to date, a number that represents 7% of our total patient population at Genevive. Of those 500+ patients, we have an almost 34% mortality rate. Our patients make up 12% of the total number of COVID-19 deaths in the state of Minnesota. We also have an almost 44% "recovered" rate. I use quotes because the long-term impact to the health of the frail elderly after recovering from COVID-19 is still unknown. Symptoms might pass after two weeks, but science still cannot tell us much about the long-term consequences of a COVID-19 infection. We have some ideas about the effects of severe isolation and loneliness, though. My colleagues are seeing the psychological effects of quarantine in our patients every day.
When those first few days and weeks after the pandemic became a reality in the United States, my priorities were in problem-solving big and small issues and trying to rapidly build infrastructure within our organization that could handle the pace of the pandemic. The first six weeks, I was just trying to keep my head above water.
At some point, I became resigned to the fact that I would have to continue making many decisions with incomplete, imperfect and constantly changing information. That's when I started to figure out how to lead well in this environment.
Four months into a pandemic with no end in sight, here are the rules I live by:
Focus on people, safety and disseminating the right information, not revenue collection.
Make all decisions rooted in as much evidence-based information as possible.
If you are unable to find enough evidence for decision-making, and yet are forced to make decisions, extrapolate only if your extrapolation meets the mission of "doing the right thing."
Create a small enough crisis team that can discern information and make decisions quickly, and communicate effectively, often and clearly.
Understand that with constantly changing information the situation requires everyone to interpret data and change course quickly.
Make sure your staff have the right equipment and the right support for the job they are being asked to do.
Acknowledge that nursing home staff are on the front lines, and as a geriatric practice, our plans need to accommodate their needs in a safe way.
Be one step ahead of the changing emotion involved in the situation to make sure you can lead your team through the hard times.
Spend your time thinking about tomorrow and what decisions you will need to make tomorrow. Trust your staff to handle today because you've prepared appropriately.
I've made plenty of mistakes along the way, and as this crisis continues to evolve, more lessons in leadership will present themselves. I'm ready to keep learning.
---
Amanda Tufano is CEO of Genevive in Minneapolis.