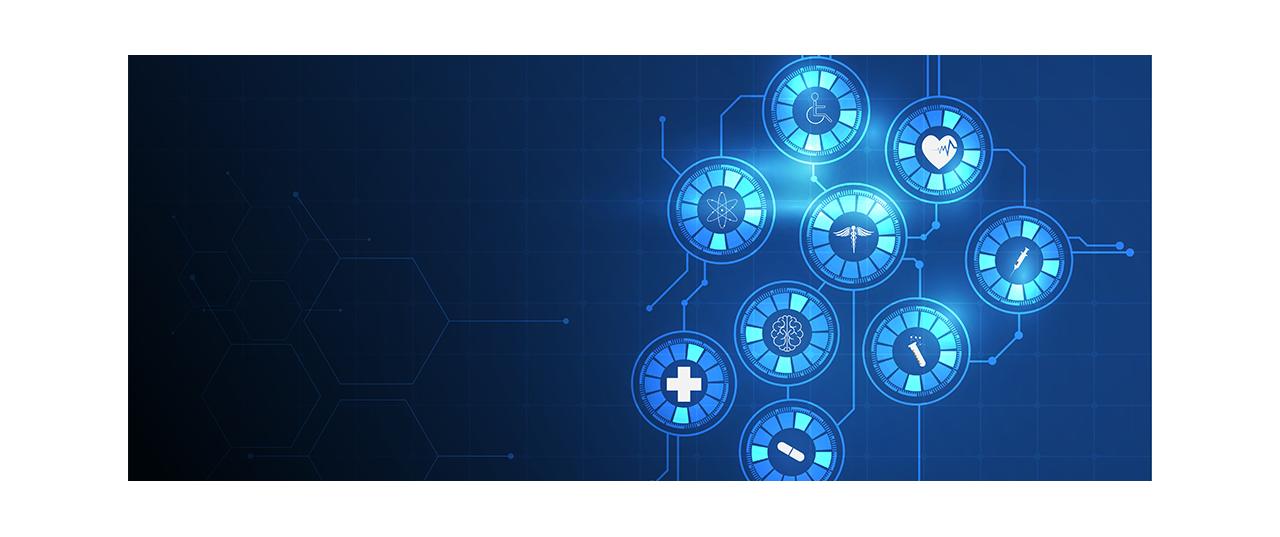 Editor's Note: A portion of this blog post was excerpted from the "Hope in Action" column by Dennis W. Pullin, FACHE, which was originally published in the 2020 November/December issue of Healthcare Executive.
Though it appears a light is finally emerging at the end of the long COVID-19 tunnel, there is no denying that healthcare organizations and systems have been forever changed by the coronavirus pandemic. While the health of patients and communities was undoubtedly the highest priority for those in the healthcare profession since the pandemic began, many leaders had the additional burden of maintaining the health of their organization and workforce in the face of overwhelming and unprecedented influences.
In recognition of the American Hospital Association's National Hospital Week, the healthcare community has an opportunity to pause and highlight its hospitals, health systems and healthcare workers, and the innovative ways they have supported the needs of their community members, especially during this pandemic. One example highlighted by Dennis W. Pullin, FACHE, president/CEO, Virtua Health, Marlton, N.J., in the 2020 November/December issue of Healthcare Executive was the shift in perception among healthcare organization leaders and their local counterparts from competitor to colleague. In a trying time, these organizations came together to provide the best possible care to their communities.
In the excerpt below, Dennis explains how this shift in perspective impacted his organization, their local competitors, and the communities they serve.
"Since the COVID-19 crisis began, our organization has actively collaborated with and learned from other health systems in our state, region and beyond. Virtua Health is a not-for-profit, southern New Jersey-based regional health system with five hospitals, two satellite EDs, 22 ambulatory surgery centers, eight urgent care centers and more than 280 other care locations. Being located some distance from the New York metro area, we did not receive the same sudden influx of COVID-19 patients as our colleagues in the northern part of the state. This gave us time to adopt social distancing and other safety measures that likely prevented our hospitals from becoming overwhelmed.
That doesn't mean it was easy. In the spring and summer, like most systems across the nation, Virtua experienced shortages of testing supplies and delays in receiving test results (sometimes with waits averaging seven to 10 days). We also faced the threat of personal protective equipment shortages and worked tirelessly to sustain our supply chain. If one of the hospitals in our region was short on equipment or awaiting supplies, we shared and helped each other.
Though we are 'competitors,' the health system leaders in our area view each other as colleagues, and that sentiment carried over into this crisis. A regional health coordinator, appointed by the governor of New Jersey, helped to coordinate obtaining equipment and making plans for patient surges, helping to ensure we had enough available critical care beds.
Virtua collaborated with nearby Cooper University Health Care to open temporary walk-up/drive-up COVID-19 testing sites. We're proud that we could jointly serve residents in Camden, N.J., one of the most economically vulnerable cities in the country. Especially during a challenge like this pandemic, it is beneficial for CEOs to take a step back, look at the big picture and determine how—collectively as health systems—we can respond to our community's needs."
This is just one of the many examples of innovation and collaboration among healthcare organizations that should be recognized and celebrated, not just during National Hospital Week, but throughout the entire year. As Dennis concluded in his original piece, "When we eventually return to whatever new normal awaits, we are still going to be the force that's needed to help this community heal and prosper."
---
Dennis W. Pullin, FACHE, is president/CEO, Virtua Health, Marlton, N.J.