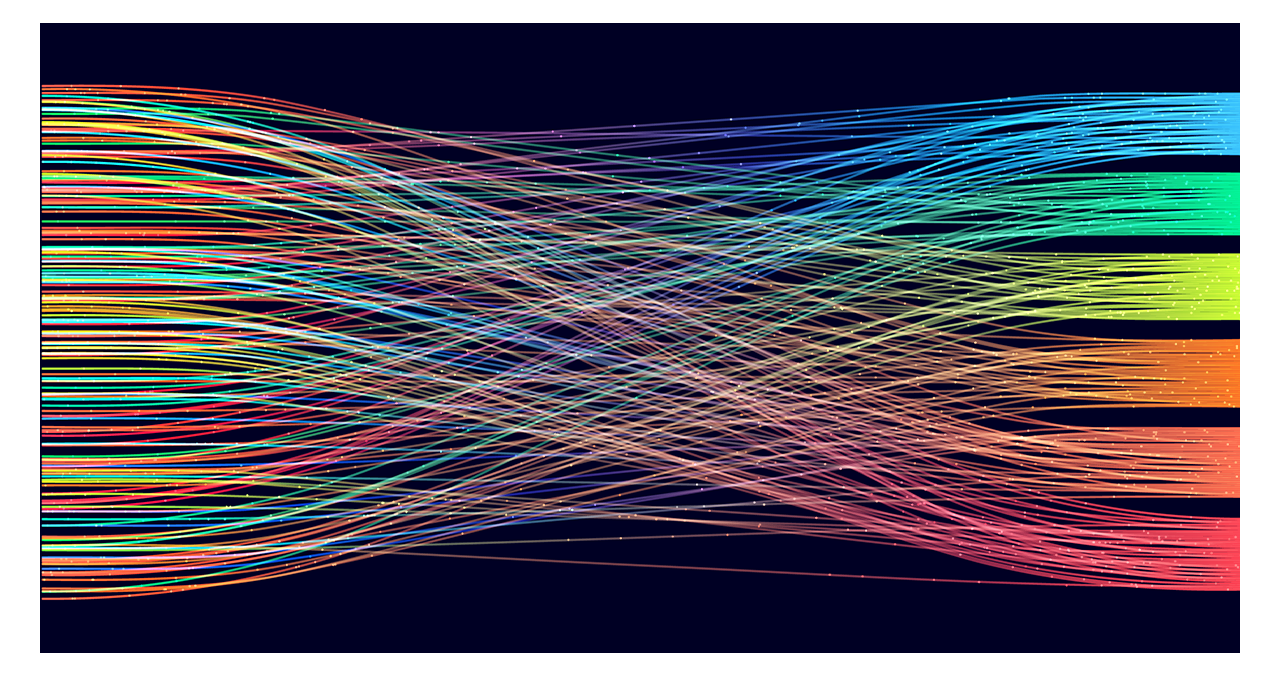 Early on in my career, I learned that many healthcare professionals outside the areas of finance and administration didn't share the same passion for data and numbers as I did. I've always recognized data as an essential component to the operations and growth of any organization but I also understand that, for many, data can often be as overwhelming and frustrating as it is helpful.
So how do we bridge the gap between the value and need for data with its lack of approachability and accessibility? First, let's start by clarifying what data is not; data is not everything, it is not a substitute for personal anecdotes, professional experience or earned knowledge and wisdom. Data is, however, an essential complement to the aforementioned. Stories and experiences alone don't suffice when reporting our performance internally or externally so, if we are truly seeking continuous improvement, we must embrace the power of data.
Here, I will share three practical considerations to apply when working to operationalize data in your organization.
Think BIG, Start Small
Healthcare management is an extremely complex series of processes and results—there will never be a shortage of things to do, track or improve upon. If you want to effect change and realize the difference you are (or can be) making, you have to be an inch-wide and a mile-deep in the data. Drilling down into the what, why and how of your numbers is critical.
One way to do this is by identifying lead indicators, a concept explored in the book The 4 Disciplines of Execution: Achieving Your Wildly Important Goals. A lead indicator, or lead measure, is one that predicts the outcome of a lag measure, which are metrics we traditionally review on a monthly, quarterly or annual basis, such as profit margin. A good lead measure predictably leads to achievement of the lag measure, and is directly influenced by your team members.
For example, the number of central line-associated bloodstream infections is an important quality and safety lag measure in hospitals. By the time we are notified a CLABSI was acquired, it is too late to mitigate the infection. However, key best practices like dressing changes are in place to help prevent CLABSIs. So rather than only tracking infections once you have already missed the mark, we can track the lead measure, dressing changes, to help see if we are on the right track along the way.
Make Data Personal
Much like our mission and vision statements, our data can seem so high level and far removed from day-to-day responsibilities that it may not always connect or resonate with those doing the actual work. As leaders, one of our key functions is to take the lofty high-level mission and vision and bridge that connection with the front-line staff and leaders who are tasked with executing the work.
As an administrator, the key performance indicators we focus on almost exclusively represent the performance of the organization as a whole. These numbers can be disengaging for employees who might not see how volume growth, for instance, should be of any interest to those in non-revenue producing departments. But it is still essential that leaders engage staff in our performance as an organization, and they can do so by showing staff how their work connects to overall performance.
Here's an example: I discovered staff were under the impression that growth was a function of marketing and advertising. I worked to dispel this myth by connecting the work of our environment services team, which cleans patient rooms after discharge to prepare for newly admitting patients, to our KPI. While this team does not dictate how many patients come through our doors, the timeliness of their room cleaning directly connects to how many patients we are able to treat in a given timeframe. Tracking this turnaround time personalizes this team's impact on the organization's performance.
Simplify the Task at Hand
A human factors expert once explained to me that you influence behavior in two ways: You make it easier to do the desired behavior or harder to do the undesired behavior. I prefer to focus on the former. Making our asks simple for staff builds on the previous notion I mentioned of starting small. Not only do we need to start small, but also ensure that the information we're sharing is easy to access and our goal is easy to understand. If our task is simple, it's more likely to be sustainable. Daily tracking sheets on a visual huddle or management board are a great start. Dashboards like these make it easy to visualize progress. Simplicity will also help build trust, ownership and accountability.
Data, observation and experience have a mutually symbiotic relationship. Data on its own is not entirely valuable, it takes analysis and insights to truly turn numbers into actionable information. Using the three concepts outlined here will help you create a strong foundation for process improvement in your organization.
---
Anthony Ashby, FACHE, is the vice president/COO of CHI Health Immanuel Medical Center (Omaha, Neb.) and CHI Health Mercy Council Bluffs (Iowa), (anthony.ashby@commonspirit.org).