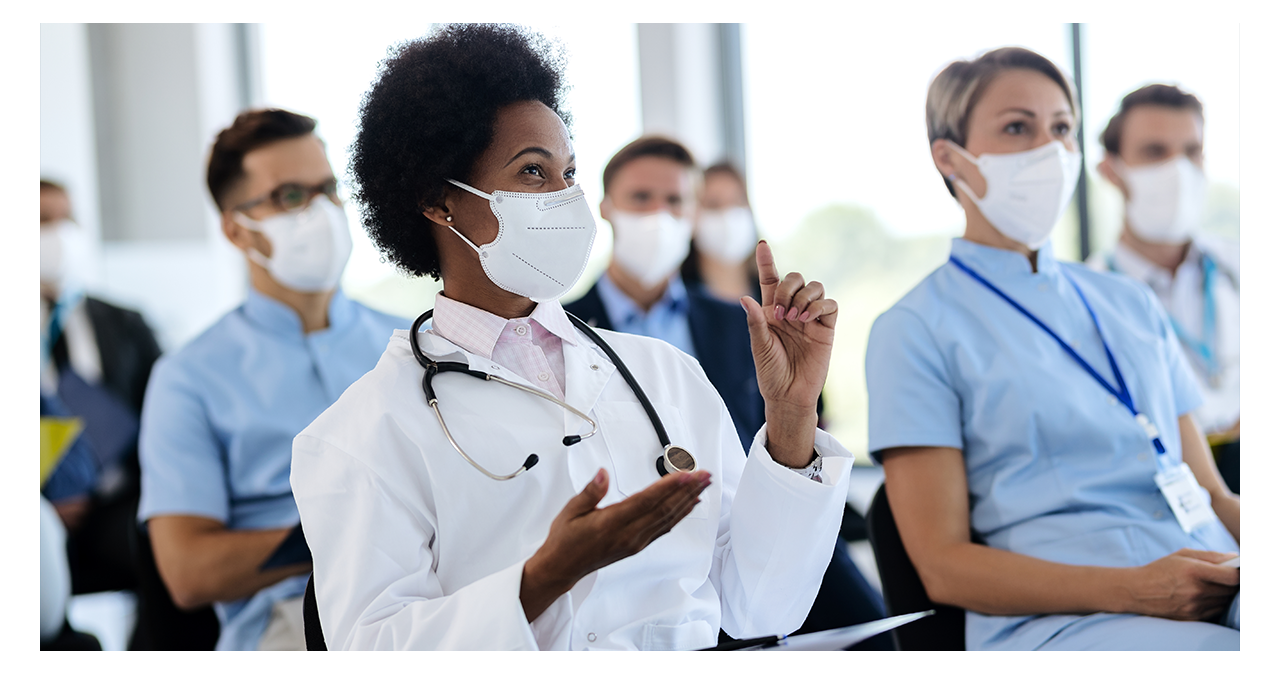 ACHE has been dedicated to advancing members and leadership excellence ever since being chartered on Feb. 13, 1933. To celebrate more than 85 years of supporting healthcare leaders through resources, education and networking, the association is excited to establish the ACHE Day of Giving. On this special occasion, which will be celebrated this year on Monday, Feb. 14, ACHE invites members and nonmembers alike to support the next generation of leaders and keep the organization's mission going by contributing to the Fund for Healthcare Leadership. The Fund provides scholarships for our Senior Executive, Physician Executive and Executive Programs and wholly supports the Thomas C. Dolan Executive Diversity Program and Career Accelerator Program.
The Senior Executive, Physician Executive and Executive Programs are extensive and immersive programs for aspiring leaders. Program attendees are given the opportunity to learn from the field's thought leaders, visit healthcare sites to experience innovation firsthand and develop process improvement projects to positively impact their organizations. The Thomas C. Dolan Executive Diversity Program is a six-month long executive training and mentoring program that prepares participants for C-suite positions. The Career Accelerator Program is a six month long virtual program designed for diverse leaders in manager or director-level positions to support their career advancement. These programs honor ACHE's former President/CEO Thomas C. Dolan, PhD, FACHE, FASAE, who was an advocate of healthcare leaders reflecting the diversity of the patients they serve.
Lily J. Henson, MD, FACHE, and Astrid Gonzalez Parrilla, OTD, FACHE—two past Dolan Executive Diversity Program scholars—remain grateful for the opportunities they received and growth they achieved from participating in the program.
Henson applied to be a scholar when she started a new role in Atlanta after moving from Seattle, where she spent almost 30 years of her professional life.
"I was walking away from what was comfortable and familiar to me to a totally new place, and I thought the Dolan Program would give me tools to help make that transition occur more smoothly," says Henson, who was a scholar in 2016. "I was so honored to be selected and I appreciated so much the ability to grow within a cohort of peers with whom I still stay in contact."
Since her participation in the program, Henson was promoted to CMO at Piedmont Henry Hospital in Stockbridge, Ga., and then a year ago, became the CEO at PHH. Gonzalez Parrilla, vice president, operations, Halifax/Brooks Rehabilitation, Jacksonville, Fla., has also grown considerably as a leader, due in part to her experience in the Dolan program in 2019.
"The impact of the Thomas C. Dolan Executive Diversity Program in my professional and personal life has been invaluable," says Gonzalez Parrilla. "I entered the program as an accomplished professional and finished the program as an empowered, confident, diverse healthcare executive. The competencies and skills I acquired as a Dolan scholar prepared me to accept a larger scope of responsibility at work, which led to a promotion."
Gonzalez Parrilla says the program also gave her visibility and recognition within her professional network: "I was invited to be the keynote speaker at the local chamber of commerce's annual healthcare leadership awards gala, and I had the honor of receiving my local ACHE chapter's Diversity and Inclusion Champions Award in 2019."
Scholarship recipients are not the only ones who benefit from the Fund for Healthcare Leadership; donors, too, see the value of supporting and giving back to the healthcare profession.
"My annual contribution to The Fund affords me the opportunity to actively support programs and initiatives which I believe are essential to the continued development of innovative healthcare professionals," says John G. Faubion, FACHE, president, Faubion Associates Executive Search. "I have witnessed the positive effect the Fund has made in the career development of diverse emerging leaders and take pride in being a small part of ACHE's efforts to further these commitments."
Paula R. Autry, a past ACHE governor, shares her own experience of having a scholarship open professional doors that were previously closed. "Early in my career, I was the recipient of the ACHE Albert W. Dent Graduate Student Scholarship and I have participated in other leadership opportunities that allowed me to have exposure that I may not have otherwise had. If you are someone that believes in the development of healthcare leadership and are committed to diversity, the Fund is an excellent way to invest into the future of healthcare leaders."
Join the ACHE Day of Giving celebration and support the future of healthcare leadership by donating to the Fund for Healthcare Leadership.