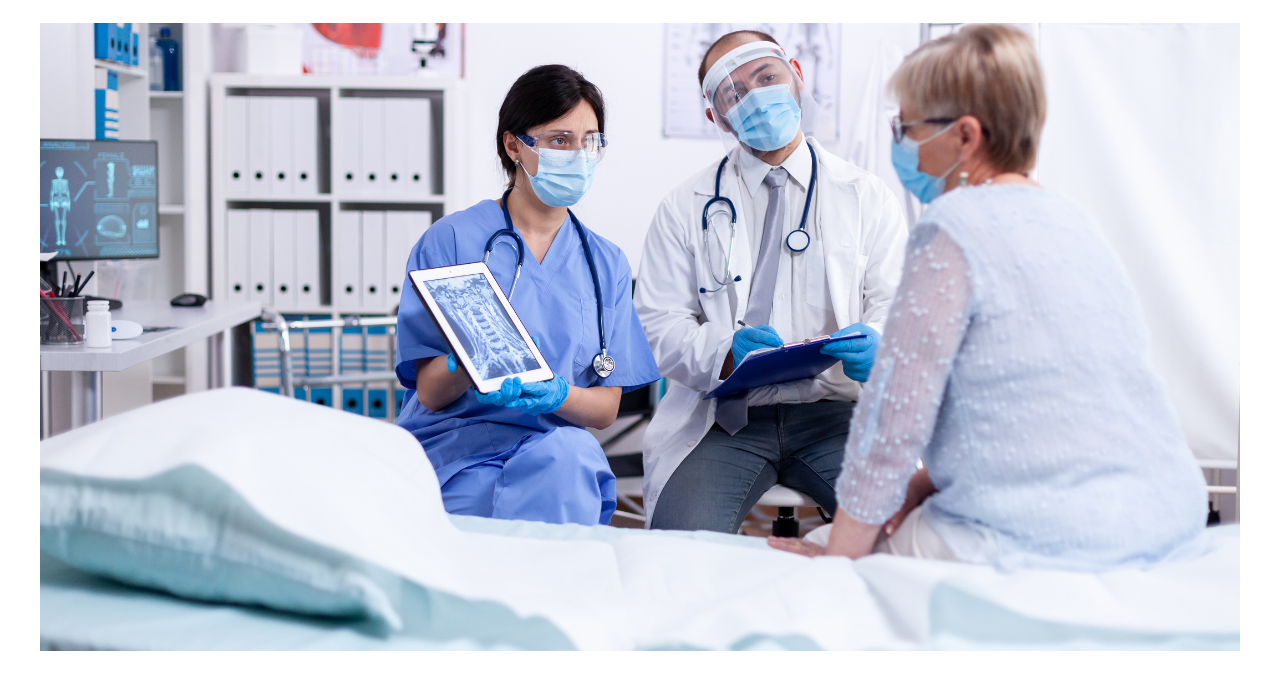 Mike Peresie is the senior vice president/general manager of Decision Support and Revenue Cycle Management Technology at Change Healthcare. He leads the organizations that manage both the Change Healthcare RCM software portfolio (including Clearance, Assurance, Revenue Performance Advisor) and the Decision Support Business (inc. InterQual, CareSelect). In this Q&A, Peresie shares his insights on how technology can improve the patient experience.
Staffing shortages continue to challenge the industry. What should providers be thinking about as they try to mitigate risk as it relates to patient care?


Staffing has been a pressing issue for our customers. For care providers, the nursing shortage is projected to get worse. Within revenue cycle management, most executives expect RCM staffing to improve somewhat, but that's not a given. At present, nearly every health system has RCM roles to fill, and about one in five organizations have an estimated 30 or more vacancies within their revenue cycle function. Across the U.S., a lack of experienced RCM staff is leading to delayed care, increased confusion for patients and less revenue for providers.

Change Healthcare's denials index research shows that many providers are seeing their denials increase. Departments aren't just seeing their scope of responsibility grow, they're also dealing with more and more complexity, and they're trying to manage it all with fewer resources. To counter these trends, many RCM leaders are turning to automation.

Providers looking to alleviate staffing issues should focus on four areas:

•

Reduce waste and unnecessary activities. When you're short on people, minimizing inefficiency is a must.



•

Automate repetitive tasks to reduce level of effort. Automation can positively affect capacity, compliance and morale.



•

Use predictive analytics to prioritize work for scarce resources. Predictive insights enable scarce staff to focus on the highest value work.



•

Adopt digital technologies to simplify the patient experience. As a bonus, improving the patient's digital experience correlates with lower staffing requirements and related costs.


Prior authorization has placed a heavy burden on the industry. What steps can providers take to lessen the burden on themselves?


Prior authorization is complex and multifaceted. Providers should look to focus on operational efficiencies with the goal of reducing the time it takes to complete an authorization.

Integrating prior authorization-related processes into existing workflows can create multiple efficiencies. For example, using robotic process automation to complete the medical review step removes manual effort on both the provider side and the payer side. Automating medical reviews can tighten collaboration because it provides payers with a more trusted review, enabling them to speed up their prior authorization processes. Using automation to create an authorization submission with data from the EHR can also save time for ambulatory authorizations.



Considering that, what can providers do to help simplify the patient experience as it relates to prior authorization?


Although healthcare consumers generally lack the tools they need to effectively navigate the healthcare system, consumers clearly want more options and greater transparency. Providers need to be adopting a digital-first strategy for engagement. If a prior authorization is delayed, patients should know about it right away and be able to reschedule with ease. A patient should never have to show up for a procedure only to learn that their care wasn't authorized.

It boils down to transparency. Patients should know whether an authorization is needed and, if so, whether that authorization has been completed. By linking prior authorizations with scheduling and registration, providers can streamline transparency in accordance with their everyday processes and thereby increase efficiency. Yes, tools that perform real-time eligibility verification and preauthorization can help drive down denials and optimize financial clearance. But from the patient's perspective, these same tools also support accuracy and transparency. They make the healthcare system less complex, less fragmented and easier to navigate.

Providers have been able to streamline parts of the journey, yet most still struggle with the patient experience because their clinical, operational and financial functions aren't connected. That's a recipe for confusion. Providers won't be able to cross the chasm unless they can sync up all aspects of patient care.



Providers are constantly having issues balancing the clinical and financial aspects of the patient experience. What can be done to help providers balance out their care priorities?


Clinical decision-making can impact financial outcomes. If providers perform services that aren't medically appropriate or necessary, claims can be denied and patients may have to pay the bill. Even if patients have a wonderful clinical experience, if they can't understand or pay their bills, their experience can suddenly turn negative. Patients expect their care to be personalized and comprehensive, and the same goes for the financial aspect of their journey. They want their bill to be consolidated, easy to understand and easy to pay.

Objective, evidence-based clinical guidelines can positively influence the revenue cycle by helping ensure that appropriate care is being provided. Staff shortages have put added responsibility on providers, and they can't afford to take chances with subjective criteria that is open to various interpretations. That's why clinical decision support has become so critical, and it's also why we continuously work to update InterQual® criteria based on the latest evidence.

In our experience, providers that use digital-first patient engagement technology like our Patient Engagement solution recapture around $150,000 per provider per year in annual revenue on average just by reducing wait times and no shows. Perhaps more important, though, a digital-first approach facilitates greater patient loyalty going forward.
---
Mike Peresie is the senior vice president/general manager of Decision Support and Revenue Cycle Management Technology at Change Healthcare.