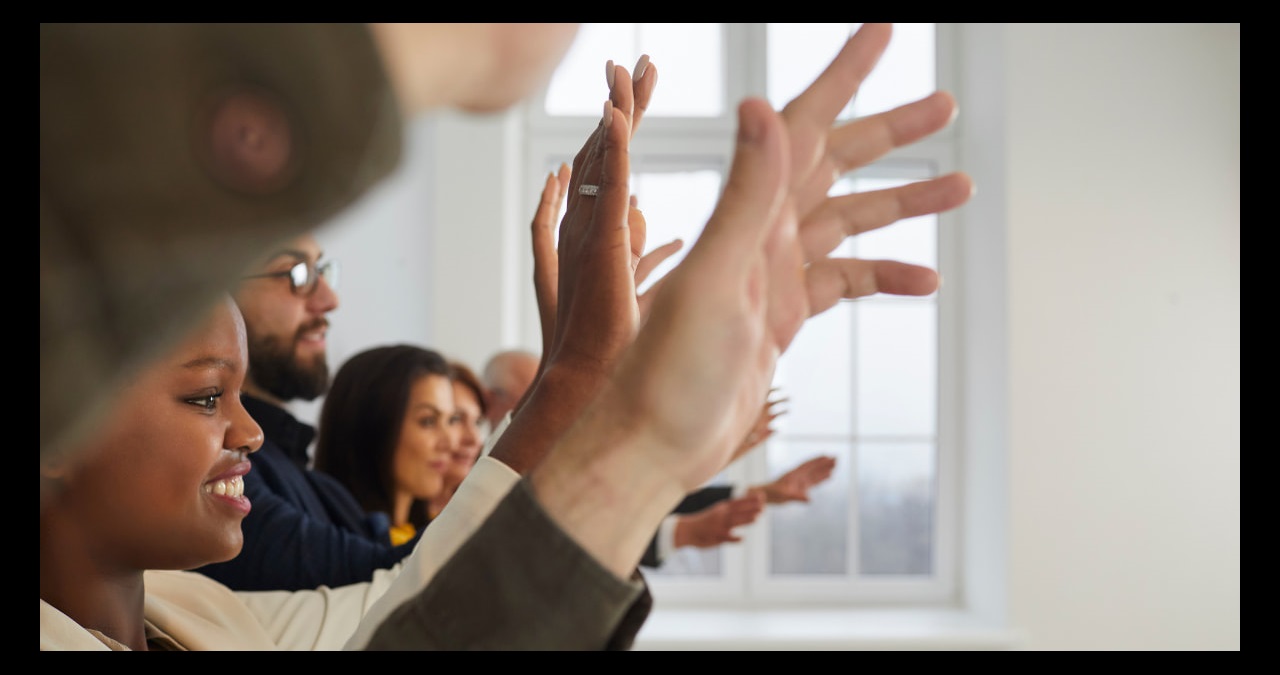 We are proud to recognize National Volunteer Week. ACHE is grateful for the service and support of our volunteers, including chapter leaders, elected leaders, and Career Resource Center mentors and coaches. Your involvement helps us all serve our patients, our members and our communities. Remember, participation in volunteer activities is a requirement for earning your FACHE® credential.
Get to know the members below on their ACHE volunteer experience and get inspired to join them. Do you want to volunteer ACHE? Contact your local chapter to learn how you can serve on a committee or assist at an event. Plus, find out how to sign up to be a mentor through the Leadership Mentoring Network.
Jessica Taylor, FACHE
President, San Diego Organization of Healthcare Leaders

When did you start volunteering with your chapter?
I first became a volunteer with the San Diego Organization of Healthcare Leaders in 2018 as a co-chair of the Mentoring Program before becoming president-elect, and now president. I've been a member of ACHE since 2006 when I joined as a graduate student.
What have been some of your favorite and fulfilling experiences as a chapter leader?
It has been inspiring and uplifting to see how our healthcare community has been rising to meet the challenges of the last two years. Our board and chapter leaders come from across the spectrum of healthcare providing a broad view. Participating as a chapter leader has given me a holistic perspective of how my colleagues in the chapter collaborate to serve our local patients and residents in response to the pandemic.
Why do you volunteer with San Diego Organization of Healthcare Leaders?
Volunteering as a chapter leader provides opportunities to give back and build meaningful relationships with colleagues that I wouldn't meet otherwise as part of my routine work. At the same time, volunteering enhances personal growth and development. Our chapter is extremely active and engaged with more than 75 people volunteering each year as directors, chairs, coordinators and speakers. It's incredibly fulfilling to be a support for our programs and work with engaged, committed professionals.
What are some other volunteer activities you've participated in?
I'm active with advocacy in my neighborhood and provide pro bono career coaching to early and mid-careerists exploring their options. I have two rescue dogs, Pip and Lucy, so I love to donate and fundraise for local dog rescues.
Kris Drake, FACHE
Regent-at-Large for District 3
When did you start volunteering with your chapter and what are the roles you have held?
My volunteer experience with the Great Lakes Chapter of the American College of Healthcare Executives began around 2007. I have served in numerous capacities, including member of the marketing/communications and diversity, equity and inclusion committees; education committee chair; board director; treasurer; and president.
What have been some of your favorite/fulfilling experiences as a chapter leader?
Some of my most fulfilling experiences during my tenure as a chapter leader include:
Serving as a mentor to chapter members who ultimately became senior executives at health systems.
Serving as an interviewer to chapter members advancing to Fellow.
Partnering with fellow chapter leaders to bring education and networking opportunities to members.
Serving as president in 2020 and leading the chapter board through strategic planning efforts that set the stage for success throughout and beyond the pandemic.
Receiving the Senior Executive Award from the ACHE Regent in 2021. I was humbled and honored to receive such recognition.
Why did you run for Regent-at-Large?
After serving at the chapter level, I wanted to remain involved in ACHE in a leadership capacity. After numerous conversations with trusted colleagues, I realized the Regent-at-Large position aligned perfectly with my skill sets and lived experience as a person of color born and raised in the Midwest. I am excited about the work ahead and look forward advancing ACHE's mission, vision and values by supporting Regents, chapters and members in achieving greater diversity, equity and inclusion within the healthcare leadership profession.
Why should ACHE members volunteer with their local chapter?
Volunteering with their local chapter can build new skill sets, supplement career development efforts and enhance professional marketability. It is a great avenue to network and build relationships with colleagues who may have a positive impact on members' careers over the long-term. For senior leaders, there are opportunities for mentoring, serving as an interviewer for individuals seeking to advance to Fellow and career coaching.
Outside of ACHE, what are some other volunteer activities you participate in?
I enjoy working with youth, serving as a mentor and guiding them on their journey to make a difference in society. I serve on the Boards of the Michigan Community Health Network and the Lansing Symphony Orchestra, which reconnected me to music—a lifelong passion. Other volunteer activities include involvement in local refugee settlement and regional planning coalitions. And, I enjoy volunteering at local food kitchens and my church home.
Jill B. Bowen, FACHE
Career Resource Center Mentor
When did you start volunteering with the Career Resource Center and what are the roles you hold?
I really have been focused on volunteering more seriously for the last 18 months. I have been a mentor with the Leadership Mentoring Network and for the Career Accelerator Program. This year, I presented at the Ignite Stage at Congress on "Women in Leadership" and on a panel with coaching colleagues on the role of an executive coach. I also participated for about three hours in career advising at the Career Resource Center at Congress. I have also been a Regent for Vermont and I'm now currently serving on the board of the New England Chapter.
Why do you volunteer with ACHE?
ACHE has been very instrumental in my own career. I worked for a CEO who invested in me with ACHE education to grow my leadership and to become a CEO myself. The education is so relevant. It was an honor to become a FACHE. I feel a part of something bigger than myself committed to improve the healthcare delivery system with talented leaders. It is amazing the people I meet along the way and the networking is amazing to learn from each other and have lifelong friends. I have found everyone to be so helpful and supportive of my career growth.
Outside of ACHE, what are some other volunteer activities you participate in?
I have been a Rotarian for 33 years and committed to my community. I have also mentored high school students. I have served and chaired on local not for profit boards. I also volunteer as a coach of early careerists to help them discover their work and life path forward.