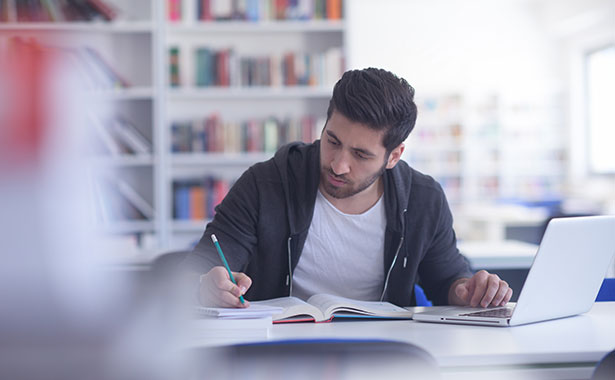 Student Discount on Course Texts from HAP
Help your students save 30% on textbooks for your courses when they order directly from HAP. Send students to the new Student Spotlight for details.
Student Spotlight
Easy Request Process
For each book request*, provide the following
Course title for which the book is being considered and the season when the course will be taught;
Course level (i.e., graduate, undergraduate, or continuing education) and expected enrollment;
Likelihood the text will be adopted;
Anticipated text use (i.e., primary, supplemental, or recommended reading).
*Note: There is a limit of three publications for examination per course. HAP reserves the right to evaluate all such requests.
Order and Ship Options
1) For fastest service, submit your exam or desk copy request via the online exam/desk copy request form.

2) To send a request via mail or email, provide:
Instructor name, title of requested textbook, institution name, shipping address (no PO boxes), phone number, and email address;
Contact name and phone number for HAP to verify the instructor's employment;
Email your exam/desk copy request to hapbooks@ache.org. Questions? For additional information: (312) 424-9451 or hapbooks@ache.org.
Exam/desk copies are shipped via UPS within the U.S. and Canada. Please allow 7–10 business days to process and deliver your request.
New Insights on Global Healthcare Management
"As we shape the idea of a global society, we should shift our understanding of global health from the health of the poorest to the health of an interdependent global population."
— Michael Counte, PhD, Bernardo Ramirez, MD, Daniel J. West, Jr., PhD, FACHE, FACMPE, and William Aaronson, PhD