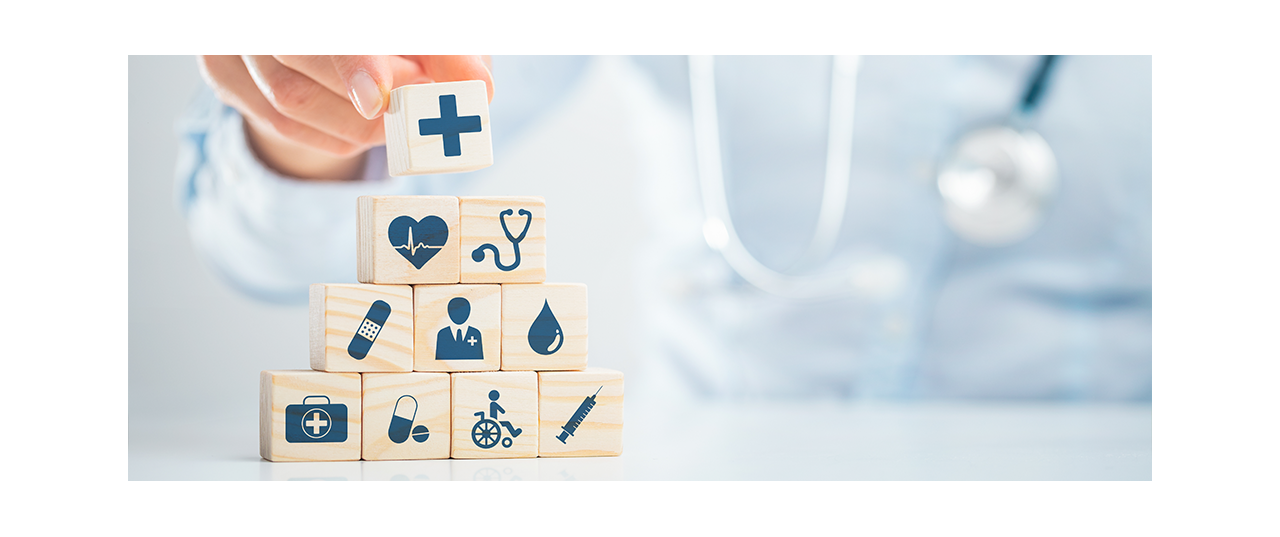 Improving safety has been a top priority at healthcare organizations across the country for the last two decades, but preventable harm is still an issue. To help tackle this problem, the Institute for Healthcare Improvement-convened National Steering Committee for Patient Safety released Safer Together: A National Action Plan to Advance Patient Safety earlier this fall.
The National Action Plan is the work of 27 influential federal agencies, safety organizations and experts, and patient and family advocates, first brought together in 2018 by the Institute for Healthcare Improvement. The plan centers on four foundational and interdependent areas: culture, leadership and governance; patient and family engagement; workforce safety; and the learning system.
"We consider these four areas prerequisites, or foundational areas, for patient safety," said Jeffrey Brady, MD, director of the U.S. Agency for Healthcare Research and Quality's Center for Quality Improvement and Patient Safety, and co-chair of the National Steering Committee for Patient Safety. Brady spoke about the four focus areas of the plan during a recent webinar, saying, "Regardless of the language we use to describe them, the underlying point is that you can't have safety without attending to these important priorities."
Here, we dive into the four foundations outlined in the National Action Plan and list recommended actions for advancing patient safety in each area.
Culture, Leadership and Governance: It is imperative that leaders, governance bodies and policymakers demonstrate and foster our deeply held professional commitments to safety as a core value and promote the development of cultures of safety. Recommended actions include:
Ensuring safety is a demonstrated core value.
Assessing capabilities and commit resources to advance safety.
Widely sharing information about safety to promote transparency.
Implementing competency-based governance and leadership.
Patient and Family Engagement: Spreading authentic patient and family engagement is a must. One way to do that is by co-designing and co-producing care with patients, families and care partners to ensure their meaningful partnership in all aspects of care design, delivery and operations. Leaders can advance safety in this area by:
Establishing competencies for all healthcare professionals for the engagement of patients, families and care partners.
Engaging patients, families and care partners in the co-production of care.
Including patients, families and care partners in leadership, governance, and safety and improvement efforts.
Ensuring equitable engagement for all patients, families and care partners.
Promoting a culture of trust and respect for patients, families and care partners.
Workforce Safety: Ensuring the safety and resiliency of the organization and the workforce is a necessary precondition to advancing patient safety; we need to work toward a unified, total systems-based perspective and approach to eliminate harm to both patients and the workforce. Working toward this perspective means:
Implementing a systems approach to workforce safety.
Assuming accountability for physical and psychological safety and a healthy work environment that fosters the joy of the healthcare workforce.
Developing, resourcing and executing on priority programs that equitably foster workforce safety.
Learn more about inextricable link between workforce and patient safety in this recent Healthcare Executive column.
Learning System: Establishing networked and continuous learning; forging learning systems within and across healthcare organizations at the local, regional and national levels to encourage widespread sharing, learning and improvement. Recommended actions for advancing this area include:
Facilitating both intra- and inter-organizational learning.
Accelerating the development of the best possible safety learning networks.
Initiating and developing systems to facilitate interprofessional education and training on safety.
Developing shared goals for safety across the continuum of care.
Expediting industrywide coordination, collaboration and cooperation on safety.
According to Dr. Brady, "The last section on learning systems ties all the lessons of the plan together and really shows that we're trying to advance through continuous learning, which is such an important part of safety."
Continuing the Journey to Zero Harm
In addition to the National Action Plan, the National Steering Committee for Patient Safety released a self-assessment tool and implementation resource guide to help healthcare organizations organize and prioritize their safety efforts.
To learn more about the driving forces behind the National Action Plan, listen to the Healthcare Executive Podcast episode, "Re-Committing to Patient Safety in the COVID-19 Era," with Patricia McGaffigan, vice president of safety programs at the Institute for Healthcare Improvement.