We are your professional home.
Helping healthcare leaders excel is what sets us apart from other professional healthcare associations. Our focus is fostering your exceptional leadership, regardless of discipline, career level or healthcare setting. When you need us, we are there.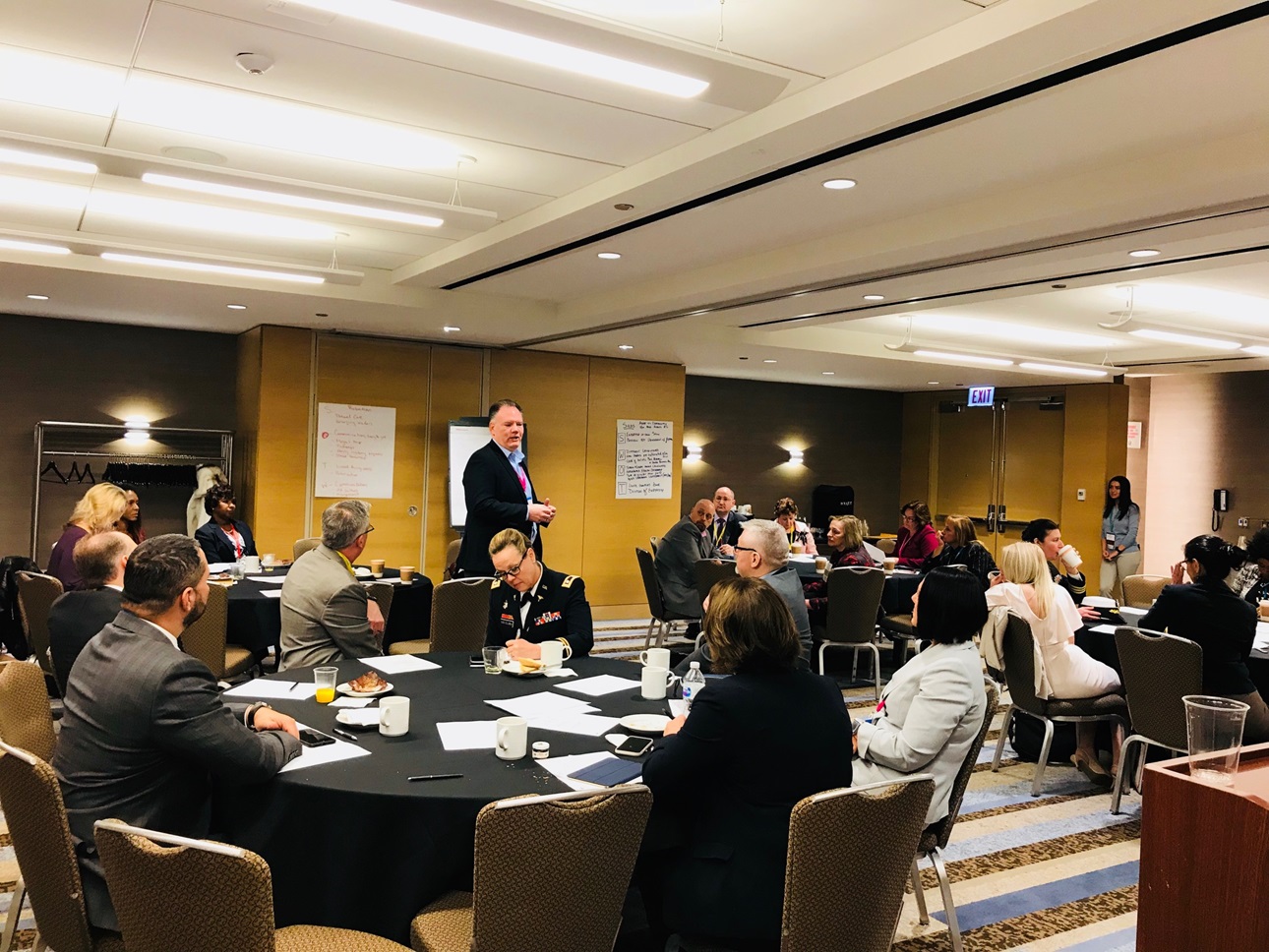 The ACHE Member Community
ACHE members comprise a community of leaders dedicated to improving healthcare. Our growing and evolving membership includes micro-networks of leaders from across the healthcare spectrum—in diverse locations, healthcare settings, disciplines and career stages. We help each other advance and we collaborate to tackle some of the biggest challenges within the profession. Some examples include:
Forums and networks that band together members with similar interests—i.e. CEO Circle, Asian Healthcare Leaders Forum, and the Early Careerist Network.
Local communities of practice such as the Physician Executive Group within the Georgia Association of Healthcare Executives.
Partnerships with clinical societies such as the American Society for Anesthesiologists to advance physician leadership.
The Higher Education Network of academic program leaders dedicated to improving healthcare education.
The We Lead for Safety initiative which was launched with a partnership between ACHE and the Institute for Healthcare Improvement/National Patient Safety Foundation Lucian Leape Institute.
ACHE supports our lead constituency with opportunities to exchange ideas, share best-practices and volunteer.

Propelling Early Careerists

ACHE provides support and resources to this important group--the future leaders in our profession.

Advancing Physician Leaders

ACHE helps physicians ban together to address the many challenges that are unique to being a physician leader.
Join ACHE and Advance Your Career
Join over 48,000 dedicated members and fellows - and benefit from a unique array of programs and activities, unmatched by any other professional association!